12 Volt Easy
alternative power supply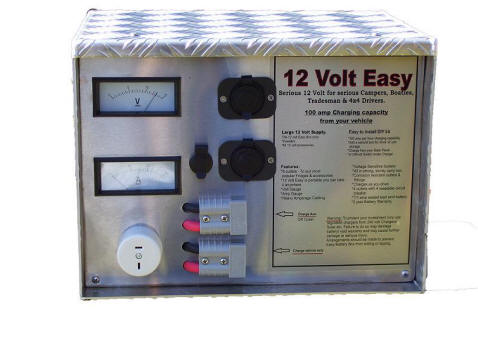 The challenge we have today with storing power and the space to keep your battery in modern vehicles whether it be a 4WD, boat, camper trailer or motor home, becomes an issue with no where to fit or run a decent size battery. Here is the solution…

The 12 Volt Easy is an extreme 12 volt power unit. It is a relatively new product on the market, which has unlimited uses. It has a 2 year battery warranty plus many other advantages over other power pack type products.

The 12 Volt Easy is designed to run 12 volt equipment like lights, fridges, inverters and much more all from the 5 different outlets on the units face panel.

Its specific design is ideal for anybody who has a 4WD or vehicle which cannot fit an auxiliary battery under the bonnet, or a large enough battery to supply power for fridges and general camping. Its clever design allows you to easily remove the 12 Volt Easy at camp or to store away leaving your vehicle for normal use if not camping. Very easy to install. Specifically designed for camping purposes, not jump starting.
The 12 Volt Easy Power Box features a 110 amp hour sealed AGM battery & comes with cable to hook up to your main battery. The quality dual battery control system allows a large charge capability from your vehicle alternator via the 100 amp circuit breaker & also via a 240 volt Ctek switch mode battery charger. Included is a volt & amp gauge and direct Anderson outlet & inlet.
The four sockets - two marine cigarette sockets, a Hella or Merit socket & a T socket (which will suit most popular fridges and 12 volt accessories) have their own individual circuit breakers.

The heavy duty construction and quick release cables mean you can take 12 Volt Easy exactly where you need it. When you upgrade your vehicle you can take your invested money with you.
information supplied by Jamie's Touring Solutions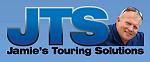 february 2009