se qld
landsborough weekend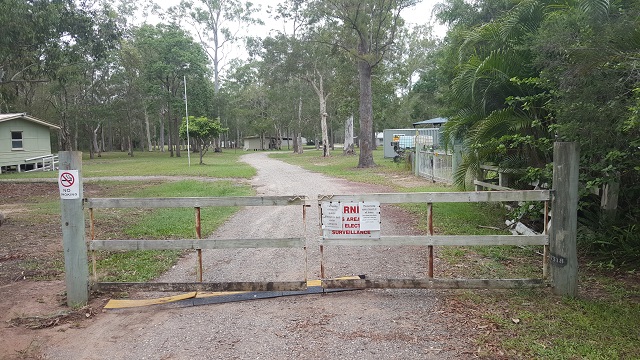 Members are invited to attend a weekend at Landsborough SE Qld
If you wish to attend please add your name in the form provided.
An ice-breaker e-mail will be sent to the address you have registered your interest on the form two weeks before the meet. Please reply to confirm your attendance.
YOUR HOSTS for the weekend will be Matt & Wendy.

WHERE. At the Rocky Creek Scout Camp, 3246 Old Gympie Road, Landsborough Qld, approx one hour north of Brisbane.

WHEN. On the weekend from Saturday 9th to Sunday 10th June 2018.
TIMES. Your hosts will be arriving Friday morning & departing Monday morning. You are more than welcome to arrive earlier or depart later if you wish. Please indicate on the ice breaker so arrangements can be made for the gate to be locked & unlocked. There is another group arriving to camp in the same area on the Tuesday after the weekend.
GETTING THERE. From the township of Landsborough, cross over the railway line & go straight ahead along the Maleny/Landsborough Road. At the roundabout take the second road on the left which is Gympie Street South. Go along this road about two kilometres & cross over a bridge at Rocky Creek. The scout camp is the next driveway on your left.
If you are travelling from the south via the township of Beerwah, follow Peachester Road out of town for a kilometre & turn right into Old Gympie Road. Drive approx 3 to 3.5 kms & you will see the scouts sign on your right.
Pull into the driveway & close the usually locked gate as you enter. Continue along the dirt road past the toilet block (on the lefthand side) & the large corrugated iron hall (on the right hand side). Our intended camping area is beyond those buildings.
NOTE: be aware that some trees have been cut down & only a 50-60cm stump appears out of the ground, so drive carefully.

Please check in with your hosts Matt & Wendy before setting up camp.
CAMPING. The Rocky Creek campsite takes in an area of 120 acres with nearly 100 acres preserved as natural bush and wildlife sanctuary. The natural bush would be best described as tea tree (paperbark) country & is very flat with low ridges & shallow gullies. This makes bush walking easy going and very enjoyable. Numerous walking tracks criss-cross the area and are used for orienteering, bush walking, nature studies etc. The northern boundary is Rocky Creek, which is a ribbon of rainforest & has many varieties of palms, large trees & bamboo (not to be felled).
MAKING ARRANGEMENTS. If you would like to attend please add your name to the form provided. The address of the form can be found in message 82640 within the Australian CamperTrailers Yahoo Group, the Australian CamperTrailers forum under the Upcoming Events heading or in the Australian CamperTrailers Facebook Group by typing Landsborough into the search this group window.
NAME TAGS. If you have a name tag please bring it along.
CAMPING FEES.
Unpowered – $18 per site per night for two people plus $3 per each extra person.
Powered – $20 per site per night for two people plus $5 per each extra person.
Day trippers & visitors welcome - no fee
PAYMENT. Your hosts will collect camping fees on Saturday morning. It would be helpful to have the correct money available.
GENERATORS. No generators allowed. Please camp in a powered site if you need power to recharge batteries.
WATER. All taps on the property are town water & suitable for drinking.
TOILETS. There are flushing male & female toilets.
SHOWERS. There are hot & cold water showers.
CAMPFIRES. There are a couple of existing designated campfire areas with large timber poles surrounding them for seating. The larger one will be the main campfire, the smaller one can also be used if required.
Please do not construct your own campfire pit.
FIREWOOD. Firewood cut to a manageable length will be provided as there are many fallen trees on the property.
CHAINSAWS. Not permitted
DOGS. Dogs are welcome but must be kept on a leash at all times & droppings removed.

RUBBISH. We are permitted to put rubbish in the large industrial bin situated near the entry carpark.
HAPPY HOUR. Please bring you chair, table & nibbles along on Saturday morning at approx 10am to a location to be determined on the day. If it is raining, the camp owners have offered us the use of the hall/building.
ACTIVITIES. There are plenty of tracks & trails to walk on the property to the east, which extends beyond the power line reserve that runs through the property. Many birds and marsupials can be found on site & offers great photo opportunities for those who are interested.
There are no planned group outings, however the townships of Landsborough, Beerwah and Glass House Mountains are close by & not far to drive around between Mt Beerwah, Mt Ngungun, Mt Coonowrin & Mt Tibrogargin.
There is a Scenic Lookout approximately five kilometres from the Glass House Mountains township which offers great panoramic views of the hinterland.
You may also like the short drive up the mountain country to Maleny, Mapleton & Montville for arts/crafts/country fare or soy decaf latte's.
Australia Zoo is 5 kilometres south of Landsborough on the Steve Irwin Way.
Caloundra & the coastal beaches are under 30 minutes drive to the east.

INFO. Rocky Creek District Camp Grounds http://www.beavermasters.scoutsqld.com.au/rockycreek.htm

Qld Govt site for Glass House Mountains National Park https://www.npsr.qld.gov.au/parks/glass-house-mountains/about.html

Ewan Maddock Dam – suitable for swimming, kayaks/canoes and other recreational activities http://www.seqwater.com.au/water-supply/dam-operations/ewen-maddock-dam
Come sit & relax with a bunch of like minded people. Check the modifications others have done to their camper trailers to make camping life all that more enjoyable. You might meet as complete strangers on the Friday evening, but will part old friends such is the camaraderie.

You do not need a camper trailer to attend. Members without a camper are more than welcome to come along & get a first hand unbiased opinion of a particular camper trailer from their owners. Come along & meet the faces behind the typing. You are also very welcome to drop in for the day.

Please keep in mind that the group owners will not accept any responsibility for members & non-members actions during the weekend get together. If you decide to attend, it is solely at your own responsibility, including any side trips or outings during the weekend meet.

Australian CamperTrailers Group co-owners
Rob, Kevin & Jason