Kate's camper trailer barrier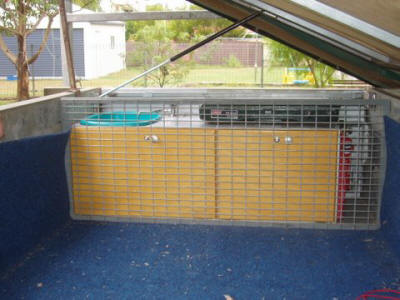 viewed from front showing kitchen behind barrier
Wire mesh barrier has been permanently fixed in the storage area of the trailer. Items packed in this area often move about especially when travelling on rough or corrugated roads.
This barrier prevents these items from coming out to greet you when you open the kitchen for a quick cuppa etc along the track.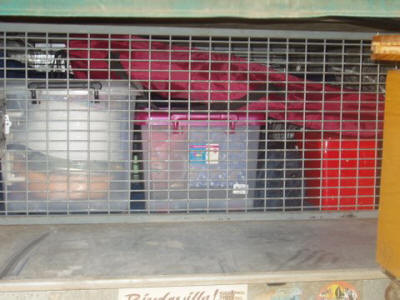 viewed from rear end with kitchen open
Thanks to Kate for sharing this idea with us.