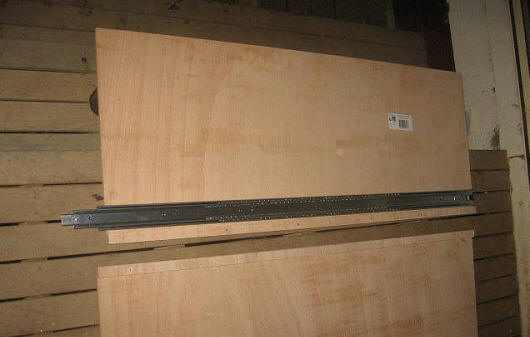 I fastened each of the slides to a piece of 10mm ply wood and bolted both
pieces under the bed, securing it to the trailer floor as well, this formed the 2 walls of the drawer space.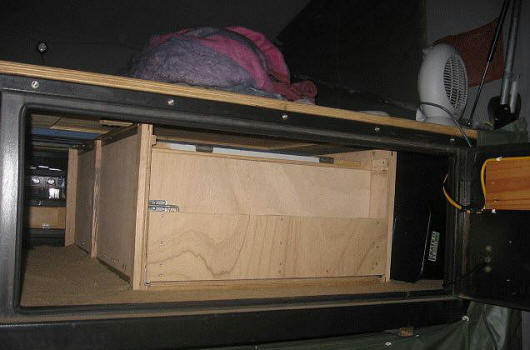 My drawer could not be the full height of the cavity under the bed, I was
restricted by the tailgate opening. I fitted a lid between the 2 walls which
created a storage shelf approx 200mm high between the top of the drawer
space and the underside of the bed – perfect for folded tables and clothes
horse.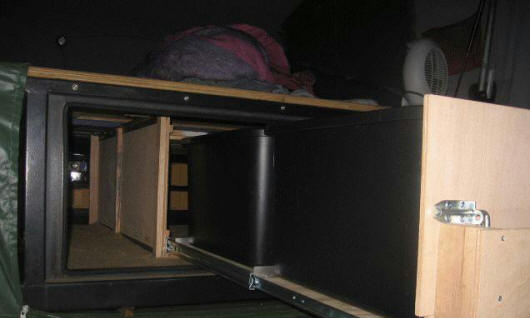 The drawer itself is no more than a sliding base with a front on it. We purchased 4 recycle tubs from Bunnings and they sit on the sliding base.
The tubs are removeable so they are convenient to pack or unpack at home but whilst we are camping they stay where they are and help keep the campsite tidy.