NSW
Clarence Town weekend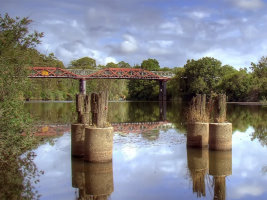 If you wish to attend please add your name in the form provided.
to comply with the NSW Government Health Covid19 safely rules
please observe covid19 safety standards
if you have any covid19 symptoms you should stay at home
please practice good hand hygiene
maintain a distance of 1.5 metres from anyone you donít live with
please bring your own nibbles to happy hour instead of the usual shared plate
An ice-breaker e-mail will be sent to the address you have registered your interest on the form two weeks before the meet. Please reply to confirm your attendance.
YOUR HOST for the weekend will be Rob & Carol Sanderson.
WHERE. Williams River Holiday Park, Durham St, Clarence Town just north of Newcastle.
https://www.facebook.com/Williams-River-Holiday-Park-109437830556171/
WHEN. On the weekend of Saturday 10th to Sunday 11th July 2021.

CAMPING. We will be camping in a well grassed open area just below the amenities on the banks of the Williams River.

GETTING THERE. Clarence Town is approx 30 kilometres west of Raymond Terrace. If coming from the south exit off the Pacific Highway into Raymond Terrace at the Heatherbrae roundabout. On the north side of Raymond Terrace turn west into William Bailey Street at MacDonalds & follow the road through Seaham & onto Clarence Town. Stay on the main road when you enter Clarence Town & turn right into Duke Street at the Stroud & caravan park sign. The entrance to the caravan park is adjacent to the sharp left corner before the bridge.

MAKING ARRANGEMENTS. Please book with the Williams River Holiday Park on 02 4996 4231 letting them know you are with the CamperTrailers Group then add your name to the form provided. The address of the form can be found in the Australian CamperTrailers forum in the Upcoming Events section or in the Australian CamperTrailers Facebook Group by typing 'Clarence Town' into the search this group window.
UNPOWER. $25 a site per night.
POWER. There are no powered sites available in the area we are camping in..
WATER. Town drinking water available via taps around the camping area.

CAMPFIRES. All fires must be lit in drums off the ground.

FIREWOOD. Please bring along some firewood or it can be purchased at $15 a bag.
AMENITIES. Flushing toilets & hot showers available. Children under 18 must be accompanied by an adult.

DOGS. Pets must be under your control at all times, on a lead & droppings removed.
RUBBISH. Bins supplied.
THINGS TO DO. Please bring your nibbles, drinks & chairs to the middle of the campsite for a Saturday afternoon happy hour at 3.00pm.
There are no special events planned, we hope to just let the weekend unfold. It is always great to just relax & sit around the campfire chatting with old acquaintances you have met at previous group weekends or meet new friends. Always of interest is seeing what others have done to modify their camper trailers or new camping equipment they have bought.
Suggestions for weekend
The Williams River is excellent for paddling the canoe or kayak. There are three wharves & a boat ramp.
It is only 20km to Dungog & a further 33km to Chichester State Forest with waterfalls & forest drives. The road from Gloucester to the Barrington Plateau is closed due to a land slip.
You do not need a camper trailer to attend. Members without a camper are more than welcome to attend & get a first hand unbiased opinion of a particular camper trailer from their owners. Come along & meet the faces behind the typing.
You are also very welcome to drop in for the day as it's only an hour from Newcastle. Don't forget your camping chair & a few snags for the barbie.
Please keep in mind that the group owners will not accept any responsibility for members & non-members actions during the weekend get together. If you decide to attend, it is solely at your own responsibility, including any side trips or outings over the weekend.
Australian CamperTrailers Group co-owners
Rob, Kevin & Jason