conduit clips
Graham & Yvonne in New Zealand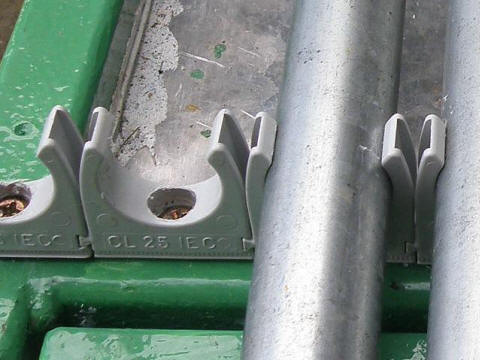 I have found these 25mm electrical conduit clips make a handy way to store our tent poles or any other kind of pole that you might use on your camper in a convenient way. Even the broom handle will fit.
They could also be used mounted to lights to clip onto a tent pole or ridgebar.
The '582 Conduit Clips' are available from your electrical supply outlet or even a friendly electrician in 16mm, 20mm, 25mm & 32mm sizes.


thanks to Graham for sharing this idea
june 2009