reusable velco ties
keeping you cables tidy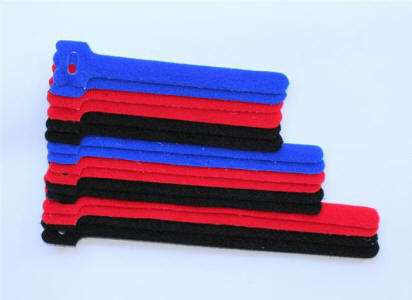 It's often the simple things that make a big difference. I have always have a problem with the solar panel lead, light leads & 12volt extension leads becoming tangled stored in the camper trailer. I recently came across a simple solution at Jaycar, reusable velcro table ties. I hate the sight of cut cable ties littering campsites.
The pack of sixteen comes in three colours & sizes ranging from 125 to 180mm makes storing your cables with a tangle a lot easier. I looped the velco tie through the eye around the end of the cable. This way it is always there when the lead is in use.
The 'mixed hook and loop cable ties', catalogue number HP1232, are available from Jaycar for $10.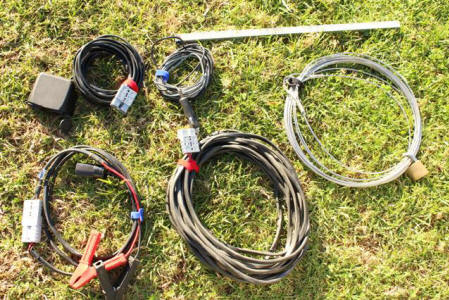 keeping your cables neat & tidy
article by Rob

july 2012