nsw
Lake Wallace weekend
Saturday 13th to Sunday 14th March, 2021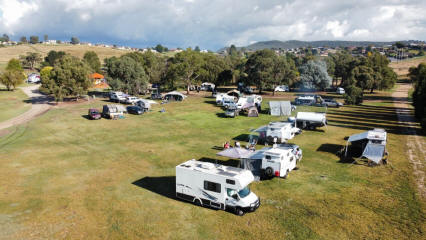 photo from Geoff

24 campers and caravans attended the Australian CamperTrailers Group members meet held at Lake Wallace on the weekend of the 13th & 14th of March 2021.

The weather was not to kind to us with the early arrivals having heavy rain Thursday night and Friday morning but nobodys enthusiasm was dampened.

Saturday brought better weather and a better chance to mingle. Happy Hour was a great success with the usual good banter and humour . Members attending their first meet introduced themselves and were welcomed.

A change arrived Sunday afternoon seeing showers once again & temperatures dropping to ten degrees. Those who were left enjoyed a meal in the warmth at the Wallerawang Chinese Restaurant. There was a sunny but chilly six degrees start for Monday morning.

Thank you to all who attended and made it a great weekend.

photos
from Geoff