nsw
myall river camp weekend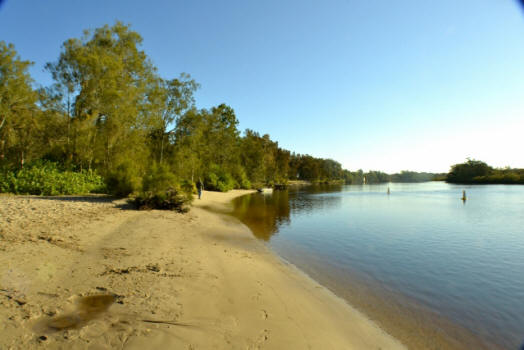 Members & their friends are invited to attend the next members weekend at Myall River camp
If you wish to attend please add your name to the form provided.
An ice-breaker e-mail will be sent to the address you have registered your interest two weeks before the meet. Please reply to confirm your attendance.

to comply with the NSW Government Health Covid19 safely rules
please observe covid19 safety standards
if you have any covid19 symptoms you should stay at home
please practice good hand hygiene
maintain a distance of 1.5 metres from anyone you donít live with
please bring your own nibbles to happy hour instead of the usual shared plate
YOUR HOSTS for the weekend will be Mal & Ros.

WHEN. On the weekend from Saturday 6th & Sunday 7th February 2021. You are more than welcome to arrive & depart when you wish.

WHERE. In the private campgrounds at the Myall River Camp, Hawks Nest, NSW https://www.myallrivercamp.com.au

GETTING THERE. Follow the Pacific Highway north from Hexham for around 50 kilometres & take the exit to Tea Gardens along Myall Way. Go over the bridge in Tea Gardens to Hawks Nest & turn left at the T intersection. Drive 4 kilometres north along Mungo Brush Road & turn left at the camp gates and travel approximately one kilometre in from the road to the river side camp.
THE ROAD. The road is all bitumen & suitable for all vehicles.
CAMPING. We will be camping in a bush setting with minimum facilities in an area reserved for the group.

MAKING ARRANGEMENTS. You will need to book & pay in advance by phoning Vince & Cheryl on 0409 836 828 at the Myall River Camp. When paying your camping fees please let them know you are with the Australian CamperTrailers Group.

All campers must complete a registration form before entering the park, including a covid declaration. This form is sent out via email 24 hours before your stay & can be filled in electronically.

Please add your name to the form provided so your hosts know who is attending. The address of the form can be found in the Australian CamperTrailers forum in the Upcoming Events section or in the Australian CamperTrailers Facebook Group by typing Myall into the search this group window.
COST. $25 per campsite per night on the oval area or $35 for river sites.
POWER. There are no powered sites.
WATER. There is tank water available.
TOILETS. Clean composting type toilets are available.

SHOWER. There are no showers. Please bring your own shower.

CAMPFIRES. Campfires are allowed in self contained fire pits only & not on the ground.

WOOD. Please bring some wood along.

PETS. Sorry no dogs allowed in the Myall River Camp.
SATURDAY AFTERNOON HAPPY HOUR 4PM. Please bring your own drinks & nibbles to happy hour on the river side, instead of the usual shared plates. A distance of 1.5 metres must be maintain from anyone you donít live with.

SATURDAY EVENING. Please bring your meal along with your table & chairs to the river side for a combined meal. A distance of 1.5 metres must be maintain from anyone you donít live with.

ACTIVITIES include canoeing/kayaking, beach fishing, river fishing on site & a golf course three kilometres away at Hawks Nest.

The use of the nearby national park including beach driving requires a $7 day entry fee. Day visitors can obtain a day or annual pass from the Great Lakes Area Office, Bulahdelah and Tea Gardens Visitor Information Centres.

Beach driving south of the national park from Saddlington Drive in Hawks Nest to Lemon Tree beach access is around 3 kilometres in length & requires an annual pass issued by the local council. They are available from the council office at Tea Gardens in Myall Street from Monday to Friday or on Saturdays at the Tea Gardens Tourist Information Centre, next door to the council offices or from the Hawks Nest news agency at a cost of $45. North from Lemon Tree beach access requires a National Parks day pass.

INFORMATION.
Myall Lakes National Park http://www.environment.nsw.gov.au/nationalparks/parkhome.aspx?id=N0026
Myall Lakes http://www.greatlakes.org.au
Come sit & relax with a bunch of like minded people. Check the mods others have done to their camper trailers to make camping life all that more enjoyable. You might meet as complete strangers on the Friday evening, but will part old friends such is the camaraderie.

You do not need a camper trailer to attend. Members without a camper are more than welcome to come along & get a first hand unbiased opinion of a particular camper trailer from their owners. Come along & meet the faces behind the typing. You are also very welcome to drop in for the day.
Please keep in mind that the group owners will not accept any responsibility for members & non-members actions during the weekend get together. If you decide to attend, it is solely at your own responsibility, including any side trips or outings during the weekend meet.


Australian CamperTrailers Group co-owners
Rob, Kevin & Jason