se qld
poplar flat weekend
Saturday 28th to Sunday 29th July, 2012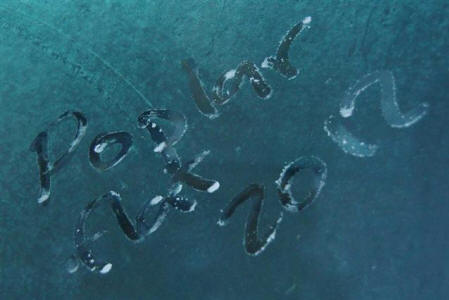 photo from Robyn


John and Penny once again hosted another weekend get together at Poplar Flat which lived up to its expectations of an icy meet with temperatures reaching about -5 further up the road at Gordon Country, but don't think it was as cold where we were camped.

We arrived early afternoon as I took an early mark from my work. We drove through a little light rain near Brisbane, but left this behind to get near to the area to see lots of water on the road. Neil who arrived on the Thursday said a lot of rain fell the night before. The grounds were very wet, in fact I heard certain people nearly got bogged getting to the drier stuff.
As we had left early I thought great, will get to set up in the daylight, as we normally always set up in the dark at Poplar Flat and we will beat the hosts in but was I going to be surprised. John and Penny already fully set up with friends all around them. I was quiety told that John had recently retired. I greeted John with you are a ..................... and his response why Robyn, what have I done..... you have retired. I wish him the best of retirement and Penny too when she can do the same.
There were three camper trailers of The Skinner Clan and Kevin & Debbie in a walkabout. I just love the way Kevin and Debbie love to camp even though Kevin is in a wheel chair and Noel and Cathi who have upgraded to a new van but also have got an Aussie Swag for a second. It was great to see these guys as we have not seen them for some time. Unfortunately they ended up having to go home early on the Saturday as Cathi fell ill, so it was a short and sweet hello.
Kevin set up his Goldstream by himself and Kathleen, Countney and Cassandra came up after a dance rehearsal on the Saturday afternoon. Chris and Peter showed off their replacement camper a Golstream Crown and had an extra visitor their granddaughter who just loved walking in the mud in her gum boots. There were six vans, John and Penny - Sunland Patriot, Greg & Kerry - Jayco Sterling, Graham & Jan – Sunland Patriot, Larry & Tina – Galaxy Odyssey, Rick and Carol – Supreme Getaway, Neil – Windsor Rapid and then there was the Pacifc Ally corner of Alan and Kathy, Rob and Dianne and Lindsay and Robyn and a total canvas camp the tent of the two Margarets.
It was interesting walking down the lane to go up the hill to the toilets to see all the different fire arrangements, I think there was two or three pigs or lookalike pigs, braziers and even use of the barbeque fire areas. The firein our corner did not burn as well as it could in the brazier on the Saturday night as the timber was a little wet but we survived even if a little smokey. Note from Kathy to Alan, will need to store the timber longer before bring out again.
Saturday saw the usual get together at morning tea with introductions all around as we had a few new members to make welcome. Alan was lucky to be able to cook his morning tea in time as when he was cleaning out the Cobb from the night before somehow misplaced his bead holder. Well it was a funny sight him walking through all the fallen leaves of the popular tree and then raking them all up with Lindsay, Kathy and I also on the look out. It was found next to the tree where he hit the ashes out.

A number of people took a leisurely walk up and around the creek circuit where the water was really running nicely in the creek after the rain that they had.
Early afternoon saw the unexpected arrival of Tim the T Man, the legendary ute of timber and the master of the fire. So no work for us that night. It was good to see Tim for himself and not just his fire. After all the normal night time highlights it was a drink around the fire and one of the new members brought out a guitar and very quietly just strummed along in the background some music from my era. Since we had enough coals on the fire, I made the cake that everyone looks forward to and for once it was not a midnight cake and I think everyone got to sample it for a change.
They tell me everything was covered in ice early the next morning, I can't say that I saw it as I slept in till it had warmed up and melted it although did see some around Jill's camp still in the shade, where Jill was saying her thermal coffee cup which was left out side had ice in. I realised just how much ice was around when I saw the photo Tim sent me with Popular Flat 2012 written in the ice on the windscreen of the car.
Once again a great winter camp if you were prepared with the hot water bottles for the bed, the thermals and the gloves and beanies and prepared to sleep in till around 9 o'clock.

Written Robyn Jenkinson.
photos