stephen'weekender
Go Go Camper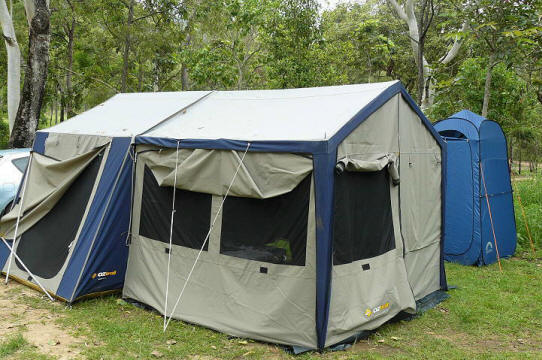 I was looking for something that I could pull around with my Mazda 3. I settled on a Weekender Go Go Camper as this unit was light enough to do the job.
I have modified the kitchen to include space under the sink to store all the plates and eating utensils. I have also installed a slide out pantry.
The camper is wired for 12volts and has a solar power set up. There is also a radio and a DVD player installed for those wet and windy nights.
thanks to Stephen for showing us around his camper
february 2009