A safe method of tick removal is by the use of a Tick Twister. Two hooks come in the package. A large hook for the medium and large ticks & a small hook for small and very small ticks.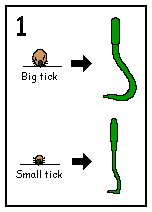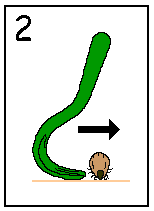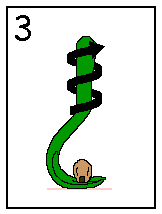 use They are very simple to use. Choose the most suitable hook according to the size of the tick. Engage the hook by approaching the tick from the side (the body of a tick is flat) until it is held. Lift the hook very lightly and TURN IT (screwing or unscrewing). The tick detaches by itself after 2 or 3 rotations.
tick removal on humans The larvae, nymphs and adult stages of the common Australian Paralysis Tick may all attach to humans. When choosing a method of removal one should consider tick size, tick location, strength of attachment, patient co-operation and the transmission of allergenic, toxic or infectious agents.
where to purchase Pet shops & veterinarians.
cost $18
allergic reactions In individuals with a history of allergic reactions to tick bites, ticks should be removed as soon as possible, but only by a doctor and where resuscitation facilities are readily available.
using chemicals TAGS does not currently recommend killing adult ticks before removal by using alcohol, methylated spirits, salt, vegetable oil, nail polish remover or other substances as this might cause the tick to inject more toxins and bacteria. Whilst some sources claim that applying insecticides such as pyrethrin/pyrethroid or repellents such as DEET is safe and effective, TAGS does not currently recommend doing this. TAGS does, however, condone the use of sodium bicarbonate (bicarb soda) to help remove infestation by multiple small larval-stage ticks.
after removal If possible, save the tick in a sealed jar with a leaf or blade of grass. Label with the date removed and the locality where the tick was acquired. The tick can be identified later if you develop illness, especially in the following 4 weeks.
references
Tick Twister website http://www.otom.com/
Tick Alert Group Support Inc. http://www.tickalert.org.au/
University of Sydney and Westmead Hospital Department of Medical Entomology http://medent.usyd.edu.au/fact/ticks.htm