toolbox dividers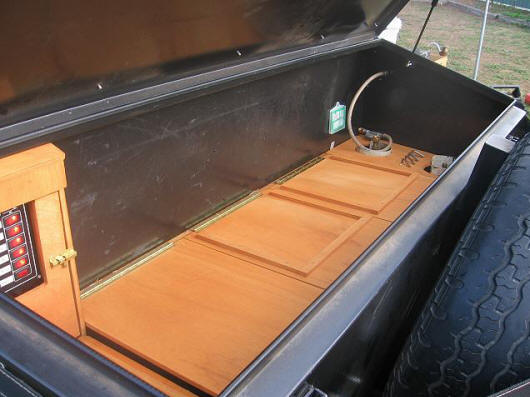 The toolbox on the front of our Sturt Camper was getting out of control. It doesn't matter how carefully I pack the gear at the start of a trip by the end it has become a mess. The worst part is stacking gear on top of other gear, I always want whatever is on the bottom. I divided the toolbox in half horizontally.
I bolted battens to the back and front walls of the toolbox. I cut some sheets of ply to sit on top of the battens, these became my lids. I used piano hinges to keep the lids in place. I fastened some timber to the battens under the lids at the hinge end to take the weight. Magnets screwed to the top of the lids help the
lids stay in the open position. I glued some timber strips to the lids to hold some of the plastic tubs that we use, this stops the tubs from sliding around.
Thanks to Des for sharing this idea