wayne's camper
delica & trailer fitout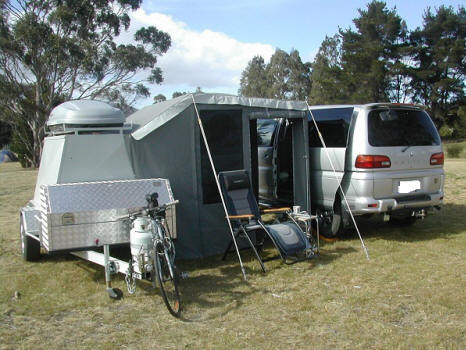 I did have a caravan but decided it was a bit much to be towing around just for one person, besides there was no room for tools when friends asked me to go up country to do some house renovations. I didn't want to be putting tools, shelves etc in my new tow vehicle.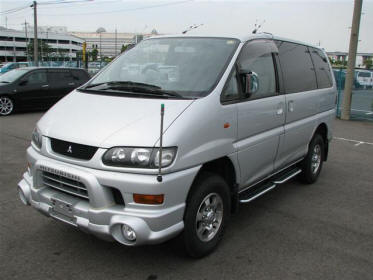 As happens, one thing lead to another and I got the idea of having a bit of a working holiday on the big island. With the cost of fuel etc, I thought relying just on my small super nest egg could strain the 'ole purse strings. I needed something that would allow me to carry tools but still have a camp site to come back to at the end of a hard day, where I could cook and sleep. Tenting was something I did when I had more years before fifty than less afterwards.
s

o I bought this

and converted it to this
I took it away for a test trip over Christmas 2012 and this is how it all looks set up.
The annex was made to my design and is attached to the trailer. It all works fine and as with most things some fine tuning will make it work even better.
You can follow my solo grey nomading at www.thisnomadthing.blogspot.com.au
thanks to Wayne in Tasmania for this article
february 2013